Top 10 Romantic Couple Getaways From Kuala Lumpur
Top 10 Romantic Couple Getaways From Kuala Lumpur
10 absolutely amazing romantic getaways for some quality time with your loved one, arranged according to price for 2!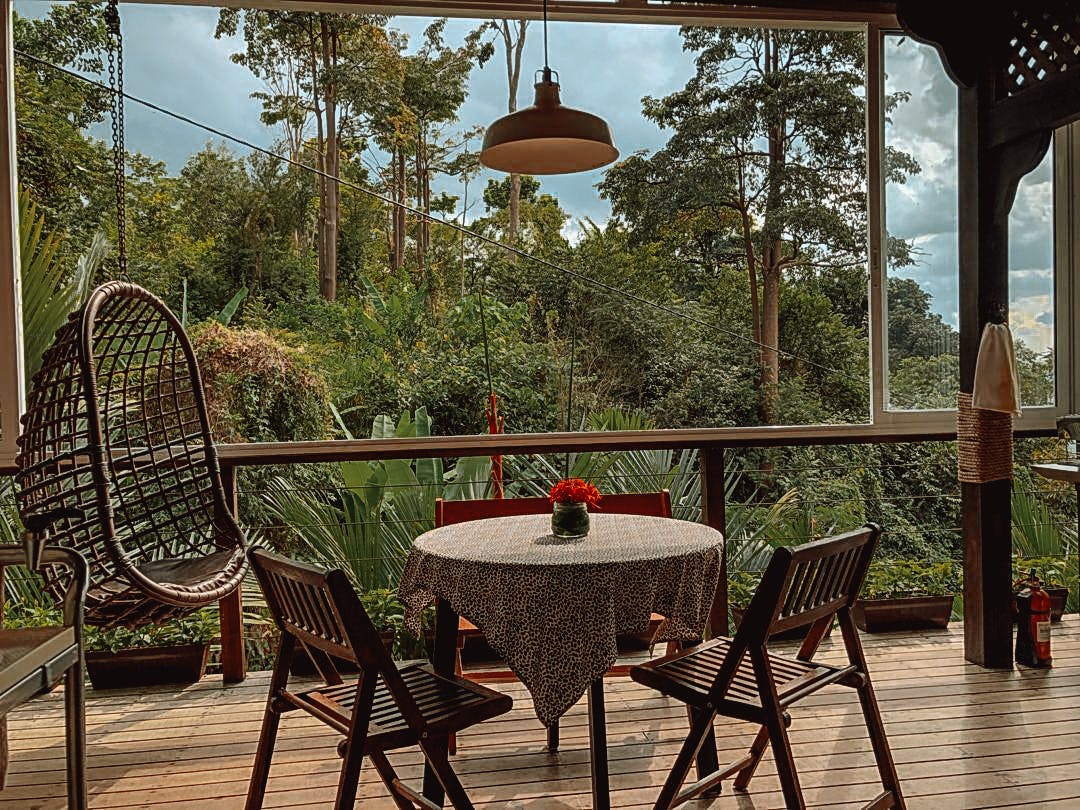 The hustle and bustle of city life can leave you tired and craving some quality time with your special someone. Here are 10 of our favourite romantic weekend getaways — from simple retreats for those on a budget, to luxurious private villas with their own swimming pool — each perfect for the much-needed date night(s)!
1
Riverside Vintage Lodge with Open-Air Patios and Beautiful Sunsets
Heahtitude's vintage lodge screams romance — an open-air patio with beautiful riverside and garden views, the perfect atmosphere for ambiance-filled breakfast and tea breaks. You can definitely look forward to catching spectacular sunrises or sunsets, and immerse yourself in the calming sounds of the river. With its antique decor and retro-themed rooms, Heathtitude will provide you with an incredibly stylish stay. For those who desire more adventure, you can take a trip to Mossy Forest and Rafflesia Garden within close proximity.
2
Romantic Bubble Domes in Tea Plantation
Perfect for a romantic getaway with breathtaking views, A'moss Farmstay is a glamping stay among the farms of Cameron Highlands, just a 3.5 hour drive from Kuala Lumpur. With spectacular views of sunrises and sunsets, fairy lights and even a beautifully lighted swing, the 2-person bubble domes will provide you with an incredibly unique and ambience-filled stay. The majestic view of Mount Yong Belar is easily accessible from your dome, and you can also look forward to a sky blanketed with stars every night! Activities such as organic farming visits, or even an adventure to the fabled Mossy Forest are cute countryside things you can choose to opt for in the day! Note that A'Moss is usually fully-booked and would require early bookings 3-6 months in advance!
3
Hilltop Retreat with Ceiling-to-Floor Glass Windows for Durian Lovers
Bilut Hills is perfect for all durian lovers — it offers the splendid combination of emerald-green grasslands, accentuated with the faint aroma of durians in the distance. The magnificent views of evening twilight, misty forest strolls, and star-filled nights complete the perfect romantic getaway with your significant other. Just 1.5 hours from Kuala Lumpur, this beautiful retreat is sure to be a memorable one! To top this off, Bilut Hills also features a KTV lounge, meeting room, gaming room, and more! Outdoor activities and various attractions are also easily accessible.
4
Ultimate Instagrammable Eco-Lodge with Outdoor Bathtub
Just an hour away from KL, Happi Village is the ultimate Instagrammable nature retreat. From the warm brick walls, the open-concept common area furnished with intricate wood features, and large windows in the rooms, you'll find beautiful photo spots everywhere. The greenery surrounding the villa, as well as the outdoor chlorine-free pools also ensures that you can be as close to nature as possible, with views of the virgin forest and pleasant, temperate weather due to the high altitudes. Spend your time here taking leisurely dips, walking around the gorgeous garden, and exploring easy walking trails and fruit farms. Insider tip: Choose the upper floor room for a unique outdoor bathtub experience!
5
Hidden Pool Villa with Amazing Sunsets
Situated in a private secluded area, with breathtaking views over the hills, valleys and large paddy fields, Alamanda Villas is an absolute sanctuary of tranquility and rest. The villas are beautifully furnished with traditional Malay architecture with the necessary modern touches — a communal infinity pool, a fully equipped kitchenette and a refrigerator. This gem of a place also offers you the spectacular sunsets of Langkawi, so don't forget to bring your camera! BBQ and massage services are also available for an additional charge. Do note that a minimum of 2 nights stay is required for Alamanda Villas.
6
1 Night Dive Resort with Discover Scuba Dive Package
If you're looking to create new memories with your loved one, why not explore a whole new underwater world among the clear blue waters of Tioman? This is a good deal that comes with 1 night of stay in a deluxe double room, and a half-day discover scuba dive package! Discover a variety of vibrant marine life — big schools of fishes, turtles, rays, reef sharks, and so much more. With its modern design, daily room cleaning service, and various amenities, rest assured that you will receive maximum comfort in Tioman Dive Resort. Experience diving adventures filled with colourful corals and vivid marine life of up to 12 metres depth, play golf at Berjaya's 18-hole golf course or even hike through one of the oldest rainforests on earth. Your time at Tioman Dive Resort is sure to be a fun-filled and exciting one!
7
Cosy Treetop Cabin Stay With Infinity Pool
Only 1.5 hours drive away from Kuala Lumpur, Awanmulan is a 2-person treetop cabin nestled deep in the forest. Your cosy cabin comes with a queen-sized bed, full kitchen facilities and a private balcony complete with a hammock and barbecue set! The shared infinity pool, surrounded by the sublime views of Berembun Forest is definitely a plus point for some peaceful, leisurely couple time. You can even bring along a small pet dog at a surcharge of RM50!
8
Forest Retreat With Large Balconies and Lush Greenery
Spyder Hill provides you with an incredible rainforest experience — explore the lush green wonders of the renowned Berembun Forest Reserve, so close to the balconies attached to the rooms, you could almost just reach it. Just 1.5 hours drive away from Kuala Lumpur, this getaway may be close to the city center but offers you a total peace and tranquility! Your accommodation is beautifully decorated with restored furniture and collector items, bringing you a real homey experience. At Spyder Hill, you might just find a piece of home among the treetops. There are also various different activities you can consider — going for a guided jungle trek and witnessing Berembun's naturally formed pools, or even honing your professional photography skills! Do note that a minimum of 2 nights stay is required for Spyder Hill.
9
Luxury Safari-Style and Treehouse Glamping
Tiarasa Escapes in Janda Baik is an absolute dream — discover luxurious safari-style tents and romantic treehouses, with constant scenes of misty mountains and babbling brooks. With the capacity for 2 adults and 2 children, your Tented Villa is generously apportioned with glass sliding doors leading onto an outdoor deck. It is furnished with a king-sized bed and boasts a classic colonial nostalgia vibe, the perfect place to spend some quality time with your special someone! But it doesn't just end there — prepare yourself for some incredibly romantic activities, from bonfire sunsets to movies under the stars!
10
Luxurious Villa for 2 with Your Own Private Pool
Embun Luxury Villas is one of the very few villas that allows couples to have their very own private outdoor pool. Expect the ultimate haven of tranquility, designed to ensure that you and your significant other will have an intimate, luxurious experience. Just an hour away from Kuala Lumpur, the villa also offers beautiful garden views that keep you close to nature, with a spacious living room and a terrace. A wide variety of amenities are available to make your stay an incredibly comfortable one — your unit features a private bathroom, flat-screen TV, WiFi, an equipped kitchen, and even a patio! There is also a spa to truly pamper yourselves!
Browse Trips In This Story