Unique Things to Do in Singapore When Phase 3 Starts
Unique Things to Do in Singapore When Phase 3 Starts
Beat the boredom with repetitive suggestions in "what shall we do" discussions. Add these interesting activities to your list of things to do on the weekends with friends and family!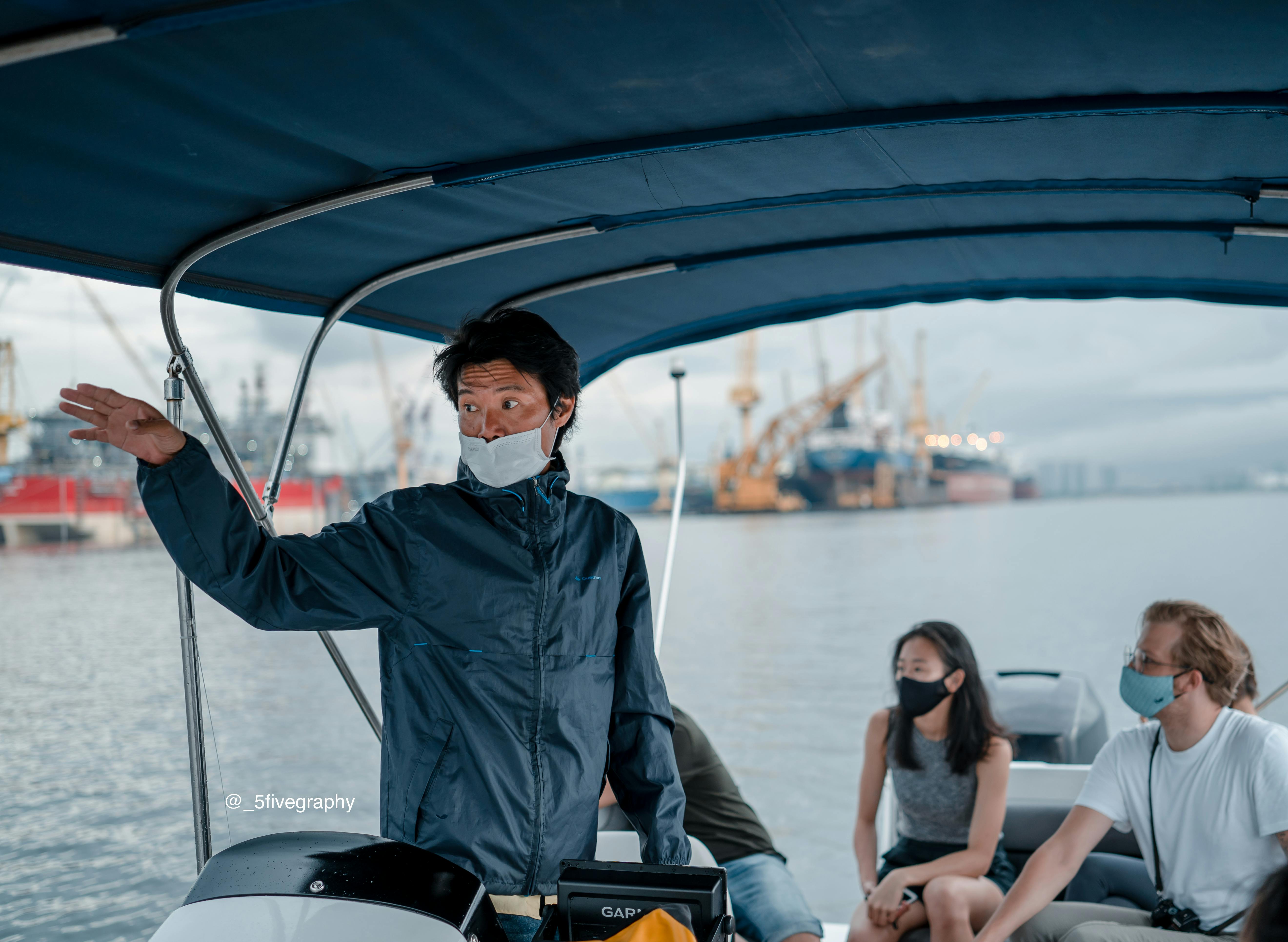 Does the thought "there's nothing to do in Singapore!" flash past often while planning a trip with your loved ones? We got you! Here is our pick on a few unique activities that you might not have heard of. Time to gather friends and family to soak in some fun, especially now that Phase 3 is starting! Rest assured that all trips listed here would follow strict safety regulations to ensure proper distancing!
1
From Insects to Products: A Sustainable Future
Singapore's first urban insect farm, Insectta is an eco-friendly black soldier fly farm. Together with Kaining, the 24-year-old co-founder of Insectta, learn about urban and sustainable agriculture and how they aim to make a difference in reducing food waste with research and technology. Insectta offers an insect farm tour where you will get to observe (& even touch) every life stage of the black soldier fly. Suitable for learners of all ages, be sure that this unique experience will leave an impression and perhaps spark your interest in environmental sustainability!
2
Kelong Boat Tour: Floating Restaurant & High Tech Fish Farm
Explore Singapore's waters and set sail to a Kelong on the Northern Eastern Banks of Singapore. Take in the stunning scenes of nearby islands, neighbouring ports and mainland Singapore that reveals the lesser-known, rustic side of our metropolis. Travelling on a half-cabin cruiser, you will be accompanied with a knowledgeable guide who will share about Singapore's kelongs and our little island's sea activities. Your visit to a high-tech fish farm on the sea will come with learning about sustainable fish farming and the struggles of the industry. That's not all, enjoy the breeze with the relaxing sea view or play old-school games like Carrom or Jenga on the one-of-a-kind floating restaurant. You can even cast your own rod at a sure catch fishing experience at an additional cost.
3
Secret Rooftop Bee Farm & Bar - A Break from the Bee-sy Hustle Life
Nestled on the rooftop of a conserved shophouse in the hip Siglap restaurant belt, The Sundowner is the combination of an urban farm and lounge. Come to the little haven on a 2-hour Rooftop Farm Experience that includes an organic farm masterclass, a bee farm visit and farm-to-bar tastings. An expert instructor will guide you through a hands-on session on how to farm organically, and even get to bring home a pot of soil that you mixed with a high potential plant cutting. What's more, get to suit up in a bee suit and watch the hard working honey bees up-close! To top it off, this experience will begin with a honey tasting session and end the evening with cocktails topped with fresh garnishing, straight from the garden.
4
Kayaking Off-Grid Route: Coney Island and Punggol Beach
Coney Island and Punggol Beach are common hotspots for an outing that many go on foot or by wheels. But did you know that you can actually kayak to these spots too? Ditch the road and go off-the-beaten-path by a kayak, paddling in the breeze and calm waters! This new form of travel and route will definitely show you a fresh perspective through the scenic views of the Northeast islands of Singapore, covering 3.4km. Ending off with an exploration of the mysterious Haw Par Villa, you can be assured this trip will be packed with adventure. After all that paddling, fill your stomach with a field-cooked lunch in an idyllic spot under the open sky!
5
Hidden Marine World Exploration | Changi Beach Intertidal Zone
Away from the shopping malls and air conditioning, if you are not afraid to get your hands and feet dirty, this intertidal exploration trip at Changi Beach offers you a unique and authentic experience to discover Singapore's Marine wildlife! Spot tiny marine creatures in their habitat while learning about basic marine ecology from an experienced guide — you'll be surprised at what you can find in Singapore (think starfish, hermit crabs, and solefish, and more!) For a fulfilling experience, come with a curious and open mind and we're sure you will have a blast!
6
30 minutes Float Fit Yoga with MBS Skyline
If you're looking to switch up your exercise routine, Skyline Aqua is the place to look to! Step on the world's first floating exercise mat - the Aqua base and enjoy a Vinyasa yoga session on water. Challenge yourself as you work your core like never before, flowing from pose to pose on an unstable surface. Definitely an experience that you never had before, it's guaranteed to be fun, effective and addictive! Reap the benefits of improving flexibility and mental focus, lowered stress and anxiety, all while burning calories and cardiovascular conditioning!
7
30 minutes Float Fit HIIT with MBS Skyline
For all exercise junkies out there, if you'd like a session that is more intense, Float Fit HIIT is also available! Engage in a high-intensity, low impact cross-training workout that will be sure to get your heart working. A full body workout that includes burpees, lunges, squats, mountain-climbers, v-sits and more. Burn more calories than regular workouts while strengthening your muscles, improve on flexibility and stability. We're sure that this will be an exercise session like no other, so kick your shoes off and let's get sweating!
8
Spot Flying Colugos in Bukit Batok Park | Guided Night Walk
Let your senses come to life as you take a Night Walk in Bukit Batok Park! This night walk is different from most, as you get a good chance of seeing colugos (a kind of furry, flying tree-dweller) glide past you from tree to tree! Experience how the reduced reliance on your sense of sight heightens the other senses when spotting wildlife (e.g. frogs, water snakes, crabs and colugos). You will get to learn how these creatures adapted to the urban parkland environment along with rainforest ecology from field experts.
9
6-Hr Join-in Fishing on a Yacht | With Experienced Guide
Set out on a little sea-venture to try out fishing! Wanderlust Adventures provides you with the essentials of a fishing boat along with the relaxation of a leisure yacht. All types of fishing equipment are available, and you'll be given ice to keep your catch fresh to take home! The most important is that you will be accompanied by an experienced fishing guide who would take you to the best spots, and share his own tips and tricks to maximise your catch.
10
Paw-se on the Bustle: Pet-Friendly Yacht Charter
For pet-lovers who are wrestling with things to do with your little furry friend, this is the perfect option for you! Get to snorkel, kayak or stand on a paddleboard on this yacht charter that is pet-friendly. Set out to sea while enjoying water-activities of whichever floats your boat, as well as the other facilities such as air-conditioning, outdoor lounge, top deck with cushions, floating mat, Bluetooth speaker, microwave and a refrigerator! If you're feeling a little smokey, the crew will be happy to arrange a BBQ pit and grilling services at an additional cost.