Top 10 Family-Friendly Things to Do That Are Fun for Adults Too
Top 10 Family-Friendly Things to Do That Are Fun for Adults Too
Check out our family-friendly activities that aren't just fun for kids, but great for your whole family!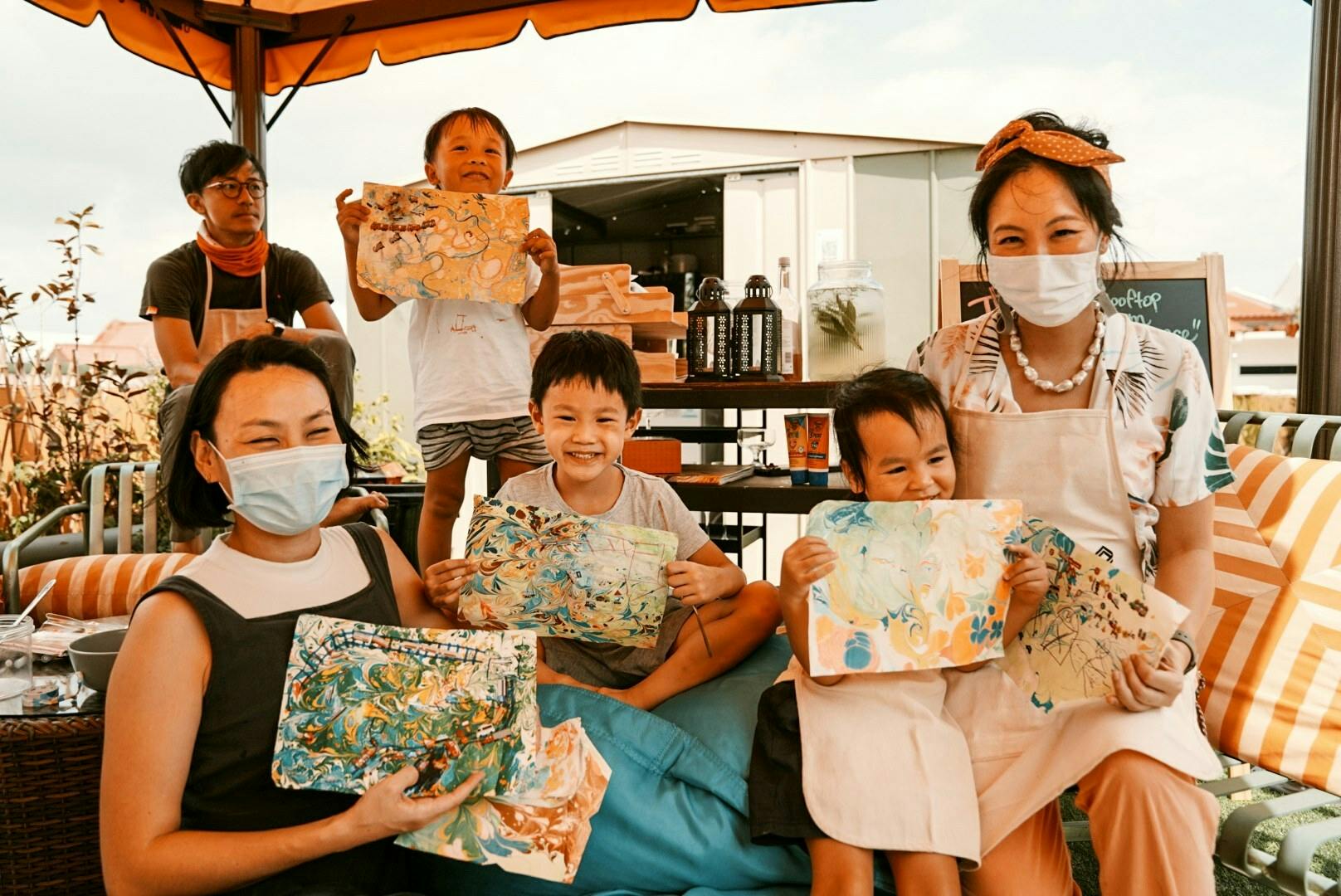 From visiting Singapore's last kampong, to some crazy fun like exploring abandoned WWII bunkers, to making your own dessert-shaped soaps - there's so much to see and do!
1
Go on an Intertidal Walk along Changi Beach
Spot hermit crabs, starfishes, sea cucumbers, and other interesting (and weird!) marine animals along Singapore's Changi coast! The experienced guides will help you spot as much marine life as possible, while sharing their vast knowledge on marine ecology! Even though these intertidal walks are popular with kids, we still had so much fun finding animals we've never seen before in our lives ✌🏻
2
Set out to Sea on the Best-Value Yacht
Time for a dose of vitamin SEA 🌊 Spend a memorable day out indulging in the ultimate yacht life — diving and swimming in the sea, playing on floaties, and enjoying a delicious BBQ with the family. Pro tip: Choose the morning or afternoon slot if you love basking in the sun, and choose the evening slot to watch the sunset from the boat (water activities time might be cut short if you choose the evening slot!)
3
Kayak & Hike to Viewpoint in Pulau Ubin
Spend a day outdoors embarking on a kids-friendly kayaking trip to Pulau Ubin! The heartfelt kayak guides will bring you around the gorgeous mangrove and local kampong houses, as well as take you on a short hike up to Puaka Hill, the highest point of Ubin! It'll be a day full of stunning views, exercise and Vitamin D. The best part? Buy fresh seafood directly from a kelong! You can plan a family cooking session immediately after the trip (which ends just in time for lunch). Masterchef anyone 🤪 ?
4
Explore Mangroves @ Sungei Buloh
Explore the Sungei Buloh Mangroves and look out for mudskippers, monitor lizards, tree-climbing crabs, kingfishers, and even crocodiles 🤩 Suitable for children from ages 2 and above, enjoy quality family bonding time during this 2-hour guided exploration by an experienced naturalist guide. You'll be amazed at the rich biodiversity we have right here in Singapore, definitely one for both adults and children!
5
Visit the First Insect Sustainable Farm in Singapore
You've read it right, Singapore's very own insect farm, with over 1 million black soldier flies working hard to solve Singapore's food waste. The greedy larvae of these soldier flies gobble up food waste and poop out organic fertilizer of the highest quality. The larvae also becomes quality feed for livestock — one insect, multiple uses, and zero wastage ✌🏻😜 Break the stigma of the eeks and bring your children to get up close with these little critters!
Psst, book a slot in June for an exclusive programme tailored for those between the ages of 5-12. Every participant under the age of 12 will get to bring home their very own potted plant.
6
Head on an Expedition to Singapore's Hidden WW2 Bunker
This is honestly our top pick for curious and active children — go on an expedition unlike any other as you visit the Marsiling Bunkers (with a twist!). Explore the abandoned World War II bunkers, packed with exciting mini-challenges along the way to engage you and your family. The Beyond Expedition team will also be taking photos with their DSLR during the trip so you'll have awesome memories to share during the next gathering with the rest of your family!
7
Design your own Ceramic Mug
Get your hands dirty as you decorate a ceramic cup with your children 🙌🏻. Enjoy a slow-paced and relaxing afternoon adding personalised touches to a pre-formed cylinder, transforming it into a cup/mug that is uniquely yours! You'll be surprised at how nimble your children's little hands can be. While everyone would typically work on a cup each, you can also choose to do multiple cups together as a family for extra bonding!
8
Visit Singapore's Last Kampong
Teleport back in time and get swept in nostalgia during this 2-hour guided walk through Singapore's last kampong village. Think overhead cables hanging above wooden attap houses, self-grown crops like banana and chili padi, and simple childhood games like Five Stones and Pick-up Sticks — your little ones will get the chance to experience firsthand what Singapore used to be like. It's also extra meaningful when you share your personal kampong stories with your children 😌
9
Attend a Paper Marbling Workshop on a Lush Rooftop Garden
Create art in a lush rooftop garden? Yes please! Create beautiful marble patterns using only paint, water, and paper. As complex as the final artwork looks, paper marbling is actually easy to pick up with proper guidance. As Candice (the instructor) told us, "There are no mistakes in paper marbling!", each "mistake" ends up adding more flavour and personality to your unique piece. This is the perfect family activity for your creative little ones!
10
Make Your Own Dessert Soaps
Edible soap? Nah, just kidding. These are soaps shaped like desserts (definitely do NOT consume 😜). During this 2-hour workshop, you'll be learning to make macaron-shaped and Kueh Salat-shaped soaps! These make for amazing gifts after the workshop, talk about functional and aesthetic! This workshop is suitable for kids from 6 years old, and an experienced facilitator will guide your family on how to craft your own soap and make it look amazing!
Browse Trips In This Story