Fun Date Ideas in Singapore (More Than Just Food and Drinks!)
Fun Date Ideas in Singapore (More Than Just Food and Drinks!)
Bored of the usual dinner & drinks on dates? You can explore hidden parts of Singapore instead + have new adventures to chat about during/after the date!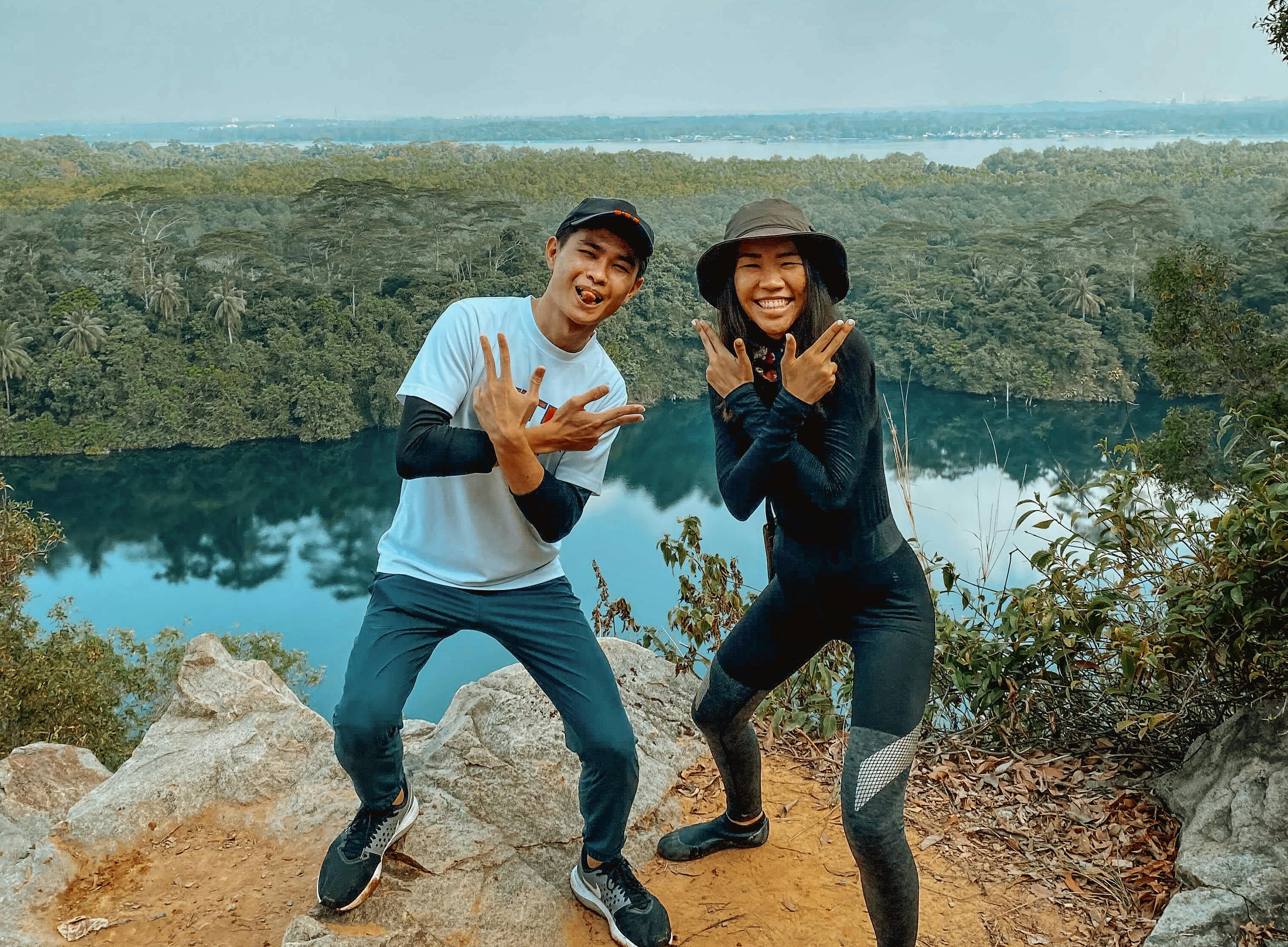 Looking for awesome date ideas that you'll remember? Read on for new places to go on a date! Switch up your date routine and explore new activities such as kayaking through mangrove forests, picking up pottery, or even enjoying a private wine & dine on a yacht.
1
Attend a Private Pottery Class at a Cosy Boutique Pottery Studio
A super cosy space, the Dirty Hands Only studio is the perfect date spot to spend a chill afternoon. Listen to the low hum of the potter's wheel, sink your hands into smooth wet clay, and create something beautiful together. You'll also get to do hand building, and maybe create that beautiful Pinterest inspired vase that you've saved to your board! You'll be guided by an experienced instructor who would ensure you'd have 2 pieces to bring home. Optional date challenge: Create 1 piece each for your significant other so you'd have keepsakes from this date!
2
Wine & Dine on a Private Yacht to Lazarus Island
Planning for a special occasion or even a proposal? This private 4 hour yacht ride out to sea is the perfect splurge. Enjoy the gorgeous sea views and have a yummy 2-course meal & wine all prepared for. If you wish, you can also have the added special experience of catching your own fish to add to the meal.
3
Experience Organic and Bee Farming at a Rooftop Speakeasy
Escape to a secret rooftop bee-farm-to-bar your next date night! Covered in greenery and rows of organic fruits and herbs, this beautiful space made us feel like we were visiting a vineyard in Australia's countryside 😌. Learn all about organic farming and put on your bee suits to meet the hardworking honey bees. Indulge in a honey tasting session, and end off the evening with cocktails topped with fresh garnishing straight from the garden. Definitely a sweet date spot to wind down together!
4
Visit Singapore's Original Gin Distillery (Includes Tasting!)
Want to do something a little different than just visiting bars in Singapore? Well, Tanglin's Gin Distillery experience is just that! Enjoy a chill afternoon date exploring the distillery and learning how gin is made, before ending with a gin tasting session. Get to taste four different Tanglin Gin flavours, followed by a bespoke G&T cocktail with homemade flavoured bitters like cinnamon and even spicy Szechuan peppers. You'd be surprised by how generous Tanglin Gin are with their tasting!
5
Kayak among the Ubin Mangroves and Hike Puaka Hill
See Pulau Ubin in a new light as you kayak through its mangroves, while your amazing guide shares little known stories of its community and wildlife. Hike to Puaka Hill to enjoy its beautiful granite quarry views. The coolest part that made us think we were travelling? Visiting a Kelong and having heartwarming chats with local fish farmers! This experience will be one that you and your significant other will be talking about in dates to come!
6
Make Bath Bombs For Your Next Staycation
Create your very own bath bombs for your next couple staycation! From the colours to the scent and herbs used, you'd be in full control. Say goodbye to spending a little too much time at Lush deciding between whether to get your favourite scent or your favourite colour (we're guilty 😜). This workshop is also in Orchard Gateway, ultra convenient for grabbing a meal together before or after the class!
7
Island Hop on a Super Fast Military Boat
If you're looking for some wild, crazy fun to break your normal date routine, this experience is FOR YOU 🤪 Experience a heart-pumping 1-hour ride as you speed past Singapore's coastline in a super cool R.H.I.B (Rigid Hulled Inflatable Boat). This type of boat is usually used as fast response craft by the military so you can imagine how fast it gets. What better way than to experience a date than by letting your hair loose and zooming past waves?
8
Mix it up with a Bartending Workshop
Nothing like a good Old-Fashioned cocktail to ~wine~ down, are we right? Shake up your normal bar date nights to attending a cocktail-making workshop instead! You'll get to learn to make 3 different cocktails at the beautiful Daizu cafe AND also drink what you create ✌🏻 Now you can have a fun night out, but also have future fun nights IN with your new bartending skills!
9
Explore Hidden WWII Bunkers at Marsiling
Nothing keeps a relationship alive than the buzz of excitement 🤩. If you're looking for a thrilling adventure to do with your loved one, this is for you. Get ready to brave through leftover structures from WWII, rampant jungle vines, and wade through ankle-high mud! We strongly recommend this as a double date idea, so invite your other couple friends along for some fun.
10
Learn to Brew Kombucha with Singapore's First Kombucha Brewery
Instead of a cafe date, try Kombucha instead 🤩. Having Kombucha outside is a little pricey, so why not learn to brew it at home? This all-in-one Masterclass is led by Winnie, who has been brewing Kombucha for 20 years and has studied organic chemistry and medical sciences in the States - so you would not only learn how to make yummy flavours, but also learn the science behind Kombucha! This is perfect for couples who are looking to make healthy lifestyle changes together, or simply just love Kombucha!
Browse Trips In This Story