Cool Things to do in Singapore in 2021
Cool Things to do in Singapore in 2021
We've been busy exploring Singapore's hidden gems - and there are so many! Here are some of our favourites that helped us see Singapore with new eyes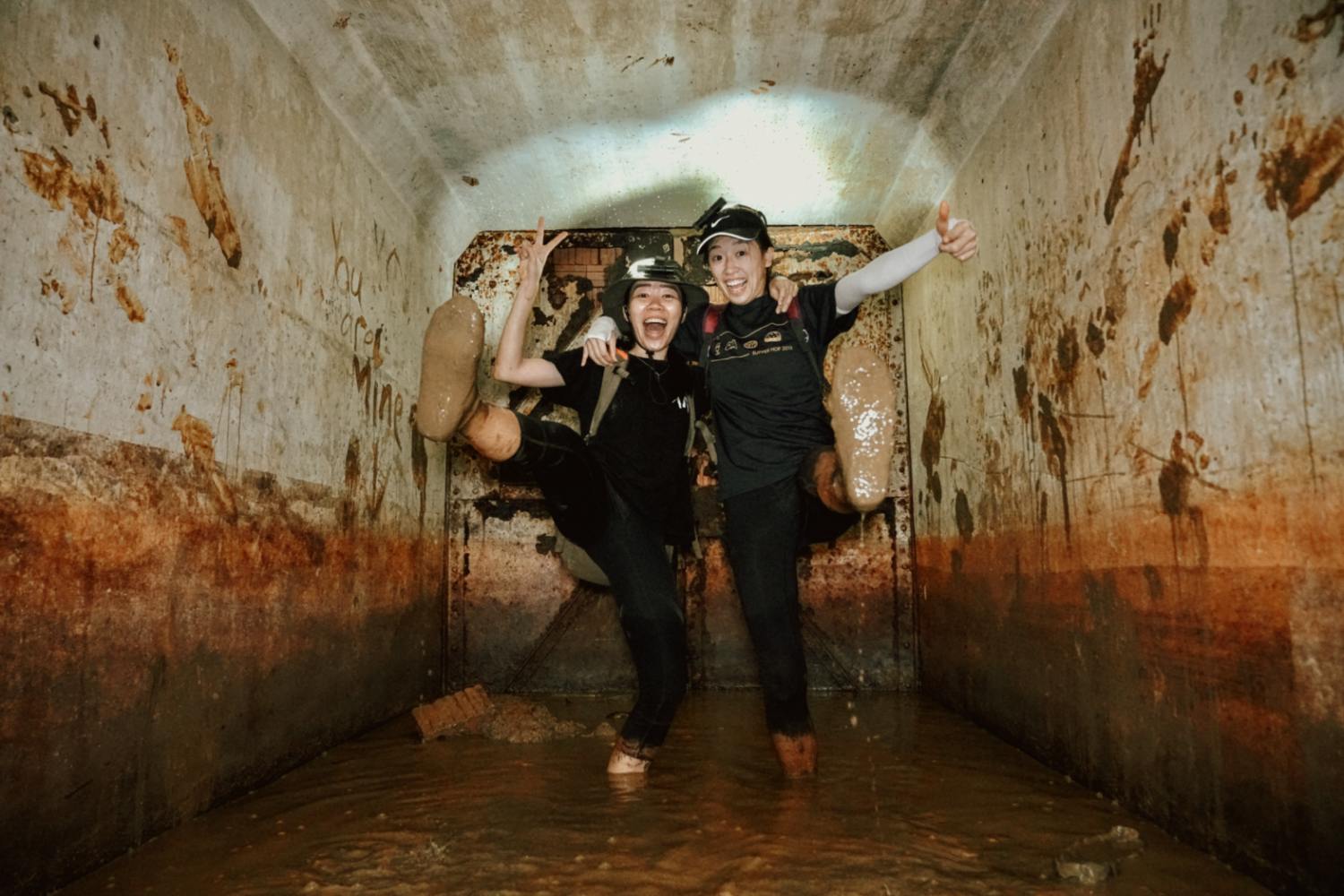 Do you often get "there's nothing to do in Singapore!" when discussing weekend plans with friends and family? We got you! Here is our pick on a few unique activities that you might not have heard of. Time to see Singapore with new eyes in 2021!
1
Organic Farming Masterclass @ Secret Rooftop Speakeasy
This is one of our favourite options that doesn't neatly fit into any box. This experience combines a farming/beekeeping masterclass with honey tasting, and you'll get a yummy farm-to-table honey cocktail to end the session.

Our favourite part? It all takes place at a secret rooftop farm/bar that reminds us of speakeasies abroad. The Sundowner is a glorious urban garden oasis that is usually not open to the public. Not only will you get to escape the crowds, you'll get bragging rights that you found an exclusive part of Singapore all to yourself.
2
Explore Abandoned WW2 Bunkers
This is one of the best experiences we've had in Singapore, as well as one of the most unique experiences you can find on our island!

During this experience, you'll get to bash your way through the rainforest and explore the abandoned, hidden WWII structures under Singapore! At the Marsiling Bunkers, encounter sprawling underground tunnels leftover from British rule, rambling jungle vines, giant geckos, ankle-high mud, and more! After the activity, relax and enjoy a delightful tea session of cookies and freshly brewed masala chai.

Check out our Tik Tok video on the link to experience it for yourself!
3
Kayak into the Unknown - Omakase Style!
We call this kayaking omakase style not because you get a yummy 10 course meal with it, but because you never know what adventure you're going to get with this experience. You'll just need to trust your guide!

Instead of taking the usual tried-and-tested kayak routes, Clarence loves taking kayakers to parts of Singapore that most people haven't heard of. Think of it like an omakase-style (i.e. leave it up to your guide) kayaking experience! So you can avoid the crowds, and feel like you're discovering new land without needing to travel overseas.
4
Forest Bathe to Renew and Recharge
We can't believe we've never heard of Forest Bathing before we encountered this experience - but we definitely needed it after 2020.

Forest Bathing is a Japanese practice of 'bathing' your senses in the forested environment around you. It's a sensory exploration, with a certified guide who will take you through some activities which will help you to be more observant and sensitive to nature's intricacies. At the end of the session you'll become more mindful of your inner state of mind and nature. Like bathing your senses in nature!
5
Visit the Farm that's Ending Food Waste
Meet Kai Ning, the 24-year-old insect farmer who wants to prime us all for an insect-ty future. At Insectta, Singapore's first Urban Insect Farm, Kai Ning dreams of a world where black soldier flies will solve our food waste problems.

'Insects are so useful in so many ways and we hope what we do here can dismantle years of stigma surrounding insects for a better future,' said Kai Ning.

We usually prefer to respect insects from a distance, but we love having a place to encourage us to get up close, and see all the good these little critters bring.
6
Explore Singapore's Disappearing Kelongs on a Boat
Head out to Singapore's waters on a speedboat to explore the lesser-known, rustic side of our metropolis.
Here you'll learn all about Singapore's disappearing kelongs (floating fish farms), and how our little island plans to become food sustainable in the near future.
You will also get up-close with one of Singapore's nearest fishing banks to Malaysia, and a high-tech fish farm on the sea to learn about sustainable fish farming.
7
Uncover Singapore's Hidden Marine World
This is a cool one to do with the young explorers in your family.

An experienced guide will take you to explore Singapore's coast line at low tide, and spot tiny marine creatures in their natural habitat. This is an involved wildlife spotting experience - not only do you get to see how marine creatures behave naturally, you'll also be able to learn about marine ecology from your guide. You'll be surprised at what you can find in Singapore (think starfish, hermit crabs, and solefish, and more!)

All the guides are passionate conservationists and they take great care to ensure that the wildlife is well protected during this experience.
8
Challenge your Core in a Floating HIIT Class!
If you're looking to switch up your exercise routine, how about doing a HIIT class on the water, with the MBS skyline as a backdrop? This is a super fun experience to do with a friend or two as you challenge yourselves not to fall into the water! It's a great workout as well as you work muscles you have never worked before in a usual HIIT class.

Check out our Tik Tok video on the link here to see it for yourself!
9
Go on a Yacht with your Furbaby!
If you follow our IG account, you'll know that we love our pets! So we're often on the lookout for new places where we can take our furbabies for an adventure.

This is one of our favourite pet-friendly trips - a private pet cruise that takes up to 10 persons (a pet counts as one person) where you can hike, swim and island-hop with your pet! It's perfect for a group of friends with pets.
Browse Trips In This Story