Best-Value Yachts in Singapore - Less than $150/pax (Updated 2021)
Best-Value Yachts in Singapore - Less than $150/pax (Updated 2021)
Island hopping on a yacht sure makes us feel like we're travelling again. Here's how to do so without breaking the bank!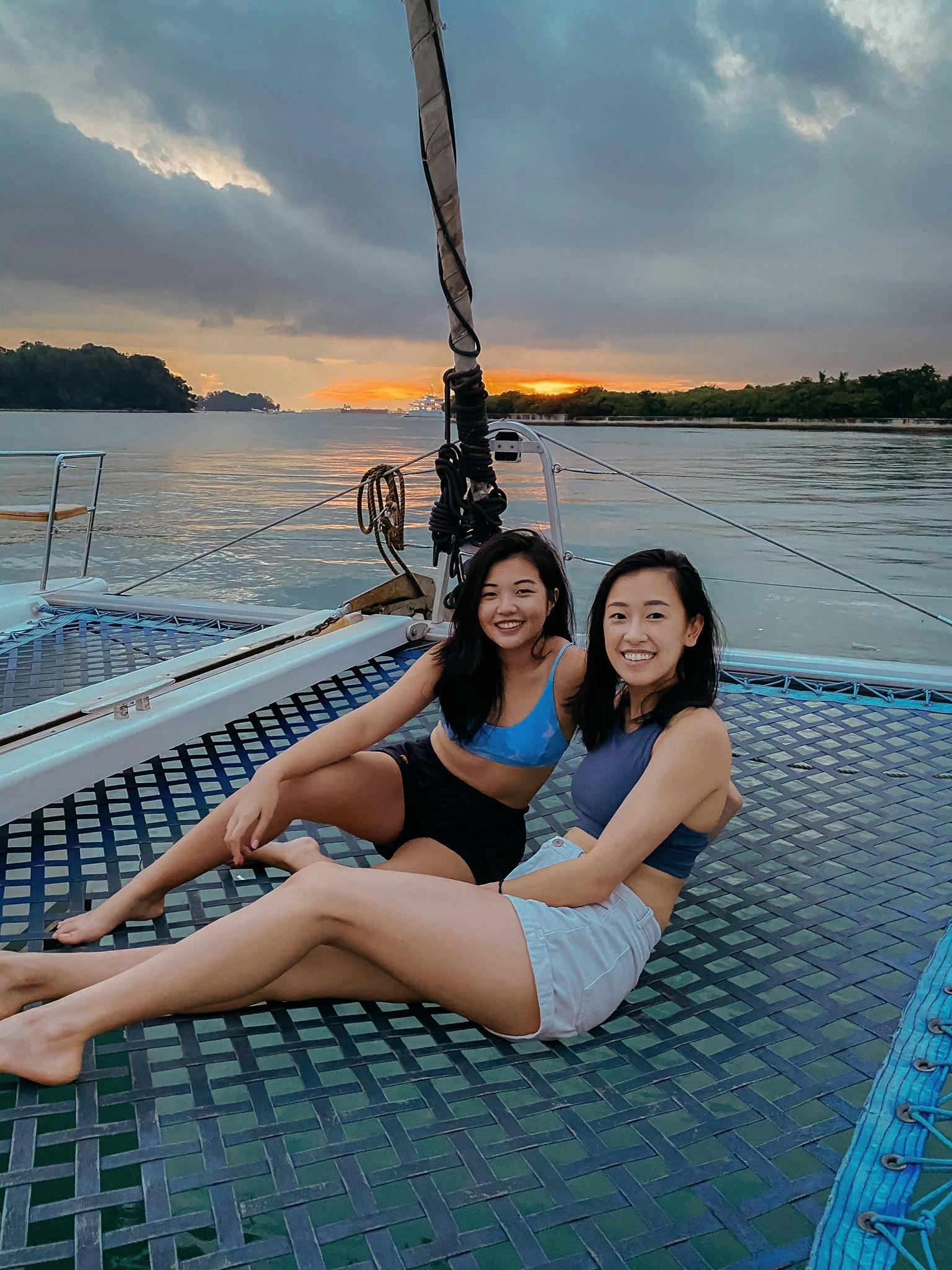 Are you feeling a bit cooped up and craving a break away from work and the four walls at home? We got you! Here are some of our favourite yacht rentals for island hopping around Singapore, and that won't break the bank :)

If you want to see all our yacht options (there are loads more!), you can also check them out here.
1
Pet-Friendly Sailing Yacht - Try Sailing!
The Dasher yacht is perfect for those who have always wanted to try sailing. This sailing yacht takes you to Lazarus Island, and includes 2 hours of sailing time (with the engine off) where you can feel like you're in the Greek Islands. Bonus: It's also pet-friendly and corkage is waived!
2
Spacious Modern Yacht - Optional Jet-Ski for the Adventurous
Golden Ocean is a 47Ft yacht that offers lots of space for those who like to lounge and enjoy boat life. It takes you to Lazarus Island where you can swim or enjoy the free SUP on board! Corkage is also waived so you can feel free to bring your own drinks. Bonus: there's a jetski on board (at additional cost) for the adventurous!
3
Yacht Trip with gorgeous MBS Skyline view
Most yachts take the usual Lazarus Island route, with extra charge for MBS Skyline. You don't need to choose with No Name 1 Yacht which takes you to both, for no additional cost! The MBS Skyline route lets you appreciate Singapore from an entirely different perspective and we would highly recommend it. Bonus: No corkage and lots of water activities like kayaking, SUP and fishing!
4
Unique Yacht route to Off-the-Beaten-Path Lagoon
La Fortuna is a spacious Catamaran that takes you to the off-the-beaten-path route of Hantu Island. This means fewer yachts around where you dock, plus you get to see a side to Singapore very few people have seen. Pulau Hantu is a favourite haunt for fishing, scuba diving and snorkeling enthusiasts because of its sheltered beaches, swimming lagoons and inviting waters. So it's perfect if you're looking for a quiet time and a unique yacht trip!
5
Luxury Yacht for the Foodies - Yakiniku available on board
This is a beautiful luxury yacht that's perfect for those looking for something a little special. It is also the only yacht with a yakiniku grill on board to cater for the many foodies among us! You can bring your own meats to grill, or you can ask the crew to arrange premium cuts of Wagyu and other Japanese food (at additional cost). This is also one of the newer yachts in Singapore - fantastic value for what you get.
6
Cheapest Yacht that's actually a Speedboat
We're throwing this option in for those who just want to enjoy an island hopping experience at the best price. This isn't a yacht but it's a speedboat that can fit 8 persons comfortably, and takes you out to Lazarus Island. Bonus: includes complimentary fishing rods and bait, plus the captain is a super passionate angler so he can show you the best place to fish!
Browse Trips In This Story