Best-Value Yacht Charters Less than $150/Person For Groups of 5!
Best-Value Yacht Charters Less than $150/Person For Groups of 5!
Our top choices of pocket-friendly yacht rentals with various services and offers for some fun time away with friends and family!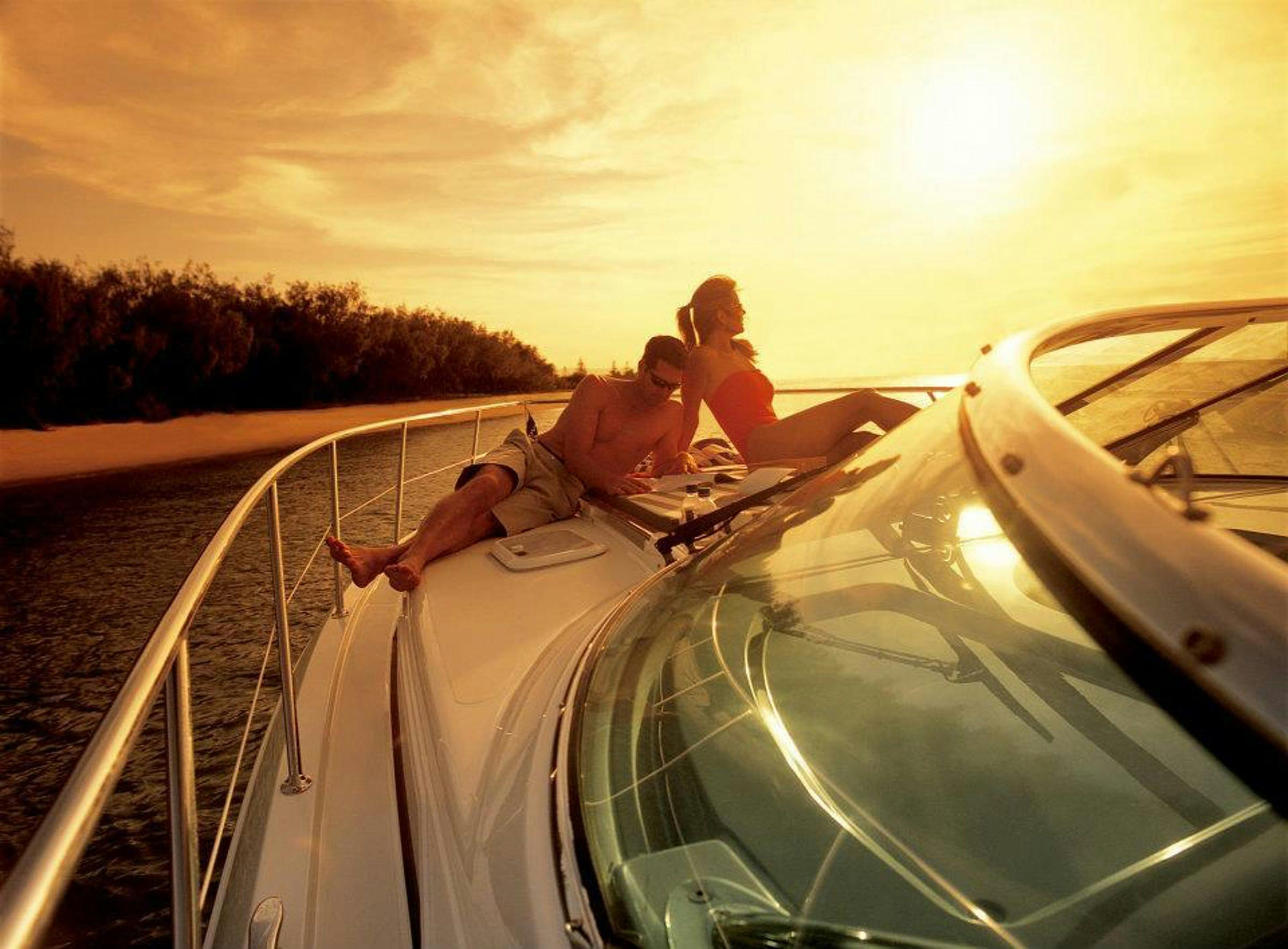 Amidst the pandemic, are you feeling constricted and craving a break with a breath of fresh air out in the sea away from work and the four walls at home? We got you! A different 'vacation-like' experience while protecting your pocket, here are our picks of yacht rentals that may be just right for you - prices are all according to a group of 5 due to the current social distancing restrictions!
Do note that yacht charters are almost fully booked in December, feel free to contact us if you would like us to recommend you some yachts based on your availability!
1
Lazarus Island Yacht for the Ultimate Fishing Experience
If you enjoy fishing or would like to try out fishing, this is a great option for you! Wanderlust Adventures provides you with the essentials of a fishing boat along with the relaxation of a leisure yacht. All types of fishing equipment are available, and with additional cost, you can indulge in an incredibly fresh feast with your seafood catch! The yacht is also equipped with an air-conditioned cabin and a cosy dining area.
2
Singapore's Best-Value Yacht Charter for the Budget-Conscious
A great option that is value-for-money, White Sails offers maximum comfort with 3 bedrooms, air-conditioning, a karaoke system, BBQ services, and an onboard trampoline that offers a 360-degree view. Upon taking a pitstop at Lazarus Island, your group may opt to kayak, snorkel or fish (all-inclusive within the price)!
3
Modern Yacht with Kayaking, SUP & Jet-Ski Rental
The Golden Ocean Yacht, a gorgeous flybridge cruiser designed with an elegant and modern interior has a fully air-conditioned saloon deck and has a spacious lounge on the top deck. For adventurous individuals, the jet ski is up for rent - or kayaks and paddleboards can be utilized as part of the package! While cruising, you may also enjoy the various facilities - a TV, karaoke system, a cabin with a Queen sized bed, washroom with shower facilities, microwave, fridge, and BBQ services (extra charges apply).
4
Italian Design Yacht for Amazing Instagram Photos
For a trip for full comfort and a beautiful interior Italian designed with soft furnishings, warm-coloured fabrics, and elegant deck. Enjoy the huge windows which allow the natural sunlight to hit the deck while fully air-conditioned, perfect for taking some great photos to share with your friends! Le Tara also offers complimentary use of a huge range of water toys, such as a floating water mat (for Running Man style games), cute floaties, kayaks, and fishing rods! The Le Tara Yacht features Twin Single Bedded Cabin, Queen Bedded Cabin with En-Suite Bathroom, a modern Visual and Audio System, a microwave, a refrigerator, and a BBQ Pit, it is the epitome of a slow and comfortable trip out to sea.
5
Only Yacht with Jetovator Rental "Flying Water Bike" for Thrill-Seekers
Calling out to adrenaline junkies and water-sport enthusiasts! This SG Yacht is the only yacht in Singapore that offers rental of the Jetovator - the "flying water bike". Experience 'flying' above the water on a jetpack, you will be the envy of all your friends! SG Yacht also comes with a complimentary kayak, a stand-up paddleboard, and is suited to all your needs - fully air-conditioned, accompanied with a karaoke system, fridge, microwave, and a Bluetooth-compatible stereo system. Not to forget, a shower room, washrooms, and a bedroom.
6
Sleek Yacht with Panoramic Views of the Lazrus and Marina Skyline
If you are a lover for scenic and panoramic views, this might just be the charter for you! The Marina Skyline Route exposes you to the beautiful south of the city, with skyline views of Marina Bay Sands and the Singapore Flyer. The oversized windshield allows all the beauty of the view and sunlight to enter. If you're feeling a little adventurous, you may also kayak or standup paddle with your friends, or sing your heart out with karaoke!
7
Pet-Friendly Yacht for Those Who Can Never Leave Their Furbabies
Would like to go out to sea with your little furry friend? Enjoy snorkelling, kayaking or stand on a paddleboard? This is the perfect option for you! Providing water-activities of whichever floats your boat, enjoy the other facilities such as air-conditioning, outdoor lounge, top deck with cushions, floating mat, Bluetooth speaker, microwave and a refrigerator! If you're feeling a little smokey, the crew will be happy to arrange a BBQ pit and grilling services at an additional cost.
8
Cosy and Simple Party Boat for the Karaoke Lovers
Missing the days where you could belt songs out with your friends? Sing your hearts out with the accompaniment of the karaoke machine, sound system, and flat-screen television far away from anyone else! Set sail for a chill trip to Singapore's go-to domestic getaway island. For water-lovers, a stand-up paddleboard, floating mat, and float are provided to have fun while out at sea. If you're feeling hungry, you may opt for a BBQ pit and grilling services at an additional cost.