Best Outdoor Activities in Singapore to Replace Travelling This Year
Best Outdoor Activities in Singapore to Replace Travelling This Year
Experience life as a local tourist and explore the Little Red Dot's nooks and crannies with these uncommon outdoor activities!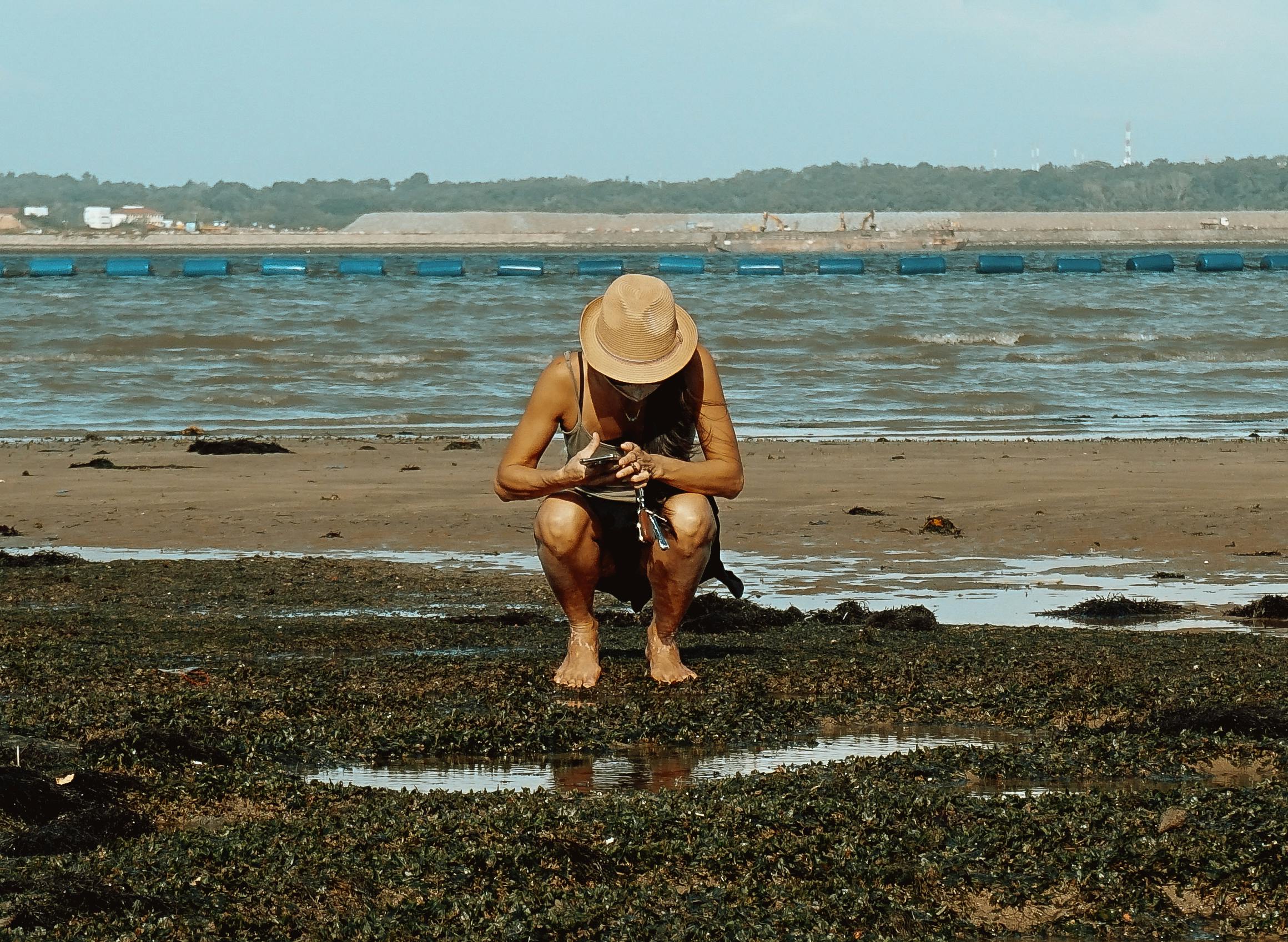 Feeling disheartened that there's no travel this year to fulfil your wanderlust? We understand your struggle and we are here with new activities that you can add to your upcoming plans! Perfect for outdoor people, and a little nudge to our homebodies to try something new!
1
Explore a Lesser-known Mangrove Forest at Night
Most of us are familiar with mangrove visits in the day, but what about the night? This night walk in the mangrove forest at Pasir Ris Park is one-of-a-kind, where you will get to explore inhabitants such as horseshoe crabs, vinegar crabs and mudskippers. Experience the nightlife of a mangrove and how these creatures behave at night, and get to spot unique nocturnal animals with The Untamed Paths' guides! These experts are also willing to answer any questions so make sure to get the most out of this trip. A unique experience that you might not have known that is offered in Singapore, add this to your list of novel things to do with friends or family!
2
Uncover Singapore's Hidden Marine World at Changi Beach
For individuals and families with kids who are not afraid to get their hands and feet dirty, this intertidal exploration trip at Changi Beach offers you a unique and authentic experience to discover Singapore's Marine wildlife! Get to spot tiny marine creatures in their habitat while learning about basic marine ecology from an experienced guide. As it is an interactive experience, come with a curious and open mind and we're sure you will have a blast!
3
Intertidal & Mangrove Forest Exploration at Pasir Ris Park
For those who are looking for the best of both worlds for what Singapore has to offer — go on this private trip that allows you to explore both the marine life in an intertidal zone and the coastal life of a mangrove forest. A hands-on experience that encourages being curious in exploring and observant, this trip is great for knowledge-hungry individuals. If you are up for getting your hands and feet dirty while learning more about marine creatures that live in the coastal areas in Singapore, this trip will definitely leave you feeling fulfilled and refreshed!
4
Spot Flying Colugos During A Nightwalk at Bukit Batok Park
Encounter first-hand colugos (also known as "flying lemurs") soaring past you at Bukit Batok Park! A seemingly unassuming park comes to life at night, where the reduced reliance on your sense of sight will heighten your other senses — which will be useful for spotting frogs, water snakes, crabs, and colugos. Your experienced guides will make sure you spot as many of the wildlife as possible, while also learning how these creatures adapted to the urban parkland environment along with rainforest ecology.
5
A Fresh Perspective of Singapore's Northeast Islands by Kayak
Singaporeans are definitely not new to Coney Island and Punggol Beach - a common destination that many go on foot or by wheels. But did you know that you can actually kayak to these spots too? Ditch the road and go off-the-beaten-path by a kayak, paddling in the breeze and calm waters! This new route will give you a fresh perspective through the scenic views of the Northeast islands of Singapore, covering 3.4km. Ending off with an exploration of the mysterious Haw Par Villa, you can be assured this trip will be packed with adventure. That's not all, you will get to enjoy a field-cooked lunch in an idyllic spot under the open sky!
6
'Wild' & Secret Sentosa Kayaking Expedition
Looking for new photographic spots and insta-worthy sights? This is it! Explore the waters around Sentosa on this kayaking trip that boasts the rare opportunity of new angles to familiar sights. This experience will be distinctly unique from the typical trips to Sentosa of picnics or commercial fun. You will get to visit an abandoned island ammunition dump, and make your way to a secret Sentosa islet. What's more - get a chance to dine in nature with an outdoor field-cooked lunch on this secret islet!
7
Fishing and Kayaking Experience in Sentosa
Perfect for sun-loving and fun-seeking individuals, this kayaking and fishing adventure brings you along the shores of 3 beaches in Sentosa. Set out on this venture - fishing deep sea and coastal structure for bottom fishes, most commonly parrot fishes and groupers! Don't fret, this 4 - 6 km route is suitable for all fitness levels as a professional guide will cater to the kayaking speed to your preference. After which, you may hang out on the beaches of Sentosa after the trip and even grab some lunch at Tanjong Beach Club.
8
Be One with Nature: Forest Bathing Experience
Especially relevant in today's pandemic, this experience should be added to your things to do in times when you need a mental break. Soak in the calamity of the green enclaves and allow yourself to reconnect with nature, soothing your mind, emotion and health. This 2.5 hours of sensory exploration with a certified guide will allow you to enhance your sensitivity to nature's intricacies and observation skills. The perfect non-touristy downtime activity, be sure that this experience will help you to recharge your body and soul. Whichever stage of life you are at now, this hidden gem of a peaceful experience will be none that you have ever come across.
Browse Trips In This Story