9 Activities in Singapore to Spark Your Child's Interest in STEM
9 Activities in Singapore to Spark Your Child's Interest in STEM
Have a curious child who is always looking for something new to explore? Here are our top picks on some of the activities that you can engage your child with!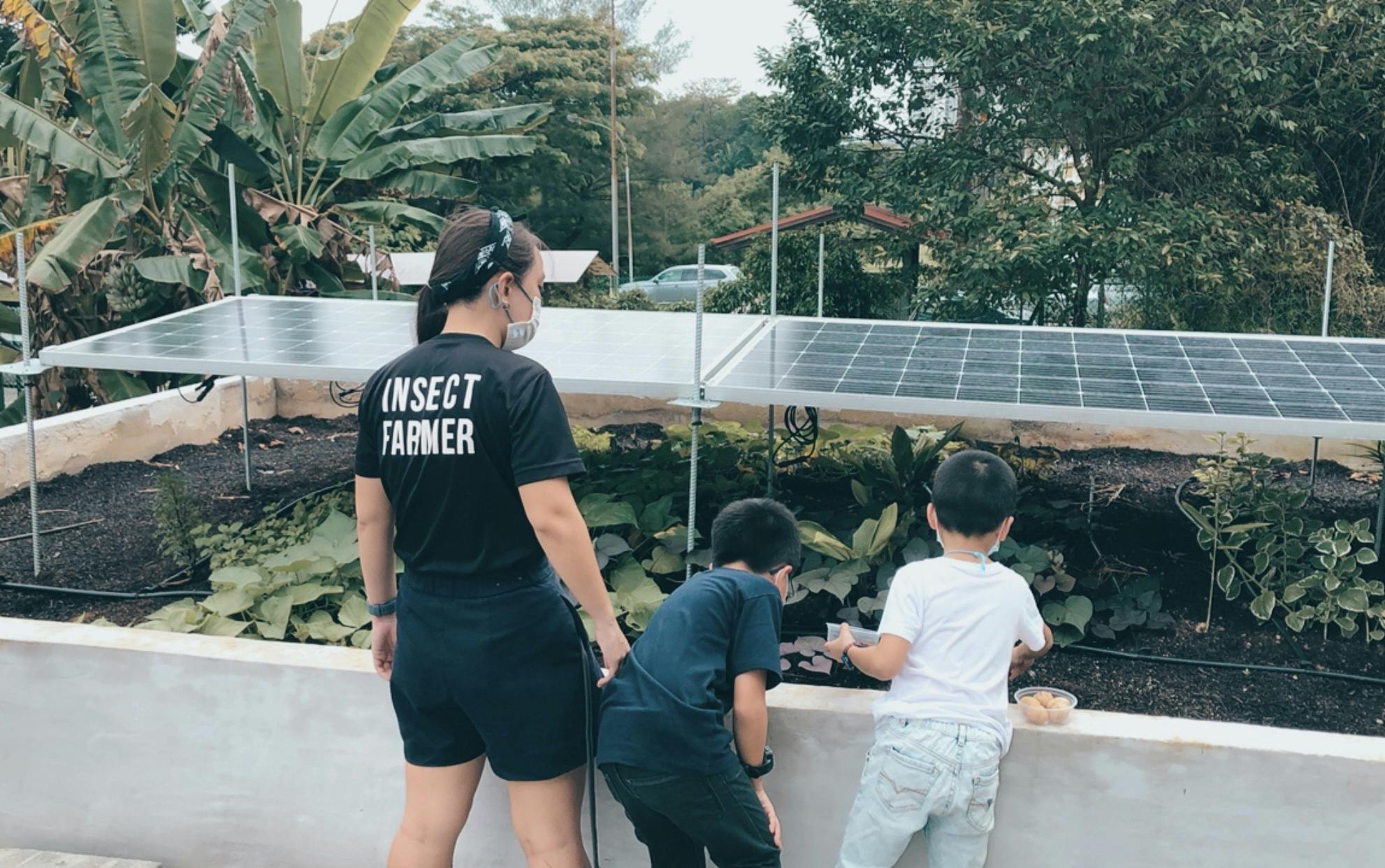 Being in Singapore, you may have definitely heard of the term 'STEM' in education, which stands for Science, Technology, Engineering, and Mathematics. But beyond just these subjects, exposing children to STEM education at a young age is found to positively impact a child's acquisition and applicability of essential life skills, social skills, and problem-solving skills! With the natural and innate nature of children to question and explore things around them, STEM education further encourages them to develop positive attitudes toward learning and kindle interest toward these disciplines. Take this opportunity to engage in a fun and interesting activity for both you and your children!
1
Intertidal Exploration @ Pasir Ris Park (Age: 2+)
In this coastal park and mangrove forest, its ecosystem is a great way for your child to be exposed to the little creatures through their senses! Get ready to have their feet wet and hone their observational skills in identifying the little creatures such as hermit crabs, swimmer grabs and sand dollars. Give a little nudge on your child's interest in science through this enriching session on top of the MOE syllabus, and is suitable for children from 2 years and above.
2
Bee Curious: Short Bee Farm Visit with Honey Tasting (Age: 4+)
Nestled in a beautiful rooftop organic farm, The Sundowner provides the rare opportunity for nature and science lovers to get up close with honey bees! Get to learn about the bee ecosystem and see them hard at work - of course you will get to be in a bee suit. Oh, did we forget to mention? You will also get to appreciate the flavours of unifloral honey! This session is great for families with children above the age of 4, to spark an (if not already) interest in science through learning about worker bees.
3
Kids Nature Immersion Camp (Age: 5 - 12)
The best way for children to learn is through experience and appropriate guidance, of which this 3-hour nature camp in the Dairy Farm Nature Park will not only allow your children to make new friends, but also exercise responsibility, ownership and independence. Get in touch with nature, science and their curiosity, emotions and awareness of their surroundings! Great for children from the age of 5 - 12 years old, gift them the opportunity to be part of nature and build confidence!
4
Leaf your Spirits: 3 Hour Gardening Session (Age: 5+)
Want some time away from constant TV time and iPad games? Ground-Up Initiative will bring your family through a 3-hour farming session, learning basic gardening and harvesting techniques! Get your hands dirty and allow your child to form a relationship with nature, pique some interest in science and nature. A great activity for family with children for some laughter and time of back-to-basics fun!
5
Discover Singapore's Marine World above Waters (Age: 6+)
Does your child have unyielding curiosity and/or an interest in animals? Let their passion come to life through this beach intertidal exploration that allows them to spot animals such as hermit crabs, starfishes and anemones! Through this interactive learning session about the basic marine ecology, exploring and learning becomes more relevant and close to their hearts.
6
What's the Science behind Singapore's Water?: Guided Tour (Age: 6+)
Does your child take an interest in the sciences? Quench his/her thirst for learning through this 2-hour guided tour around Marina Barrage and Gardens by the Bay! Understanding how Singapore manages water, waste and sustainable energy, they will be able to relate what they have learnt in school, namely Primary 3 - 5 MOE topics such as Water Cycle, Energy Conversion, and Forces with their surroundings. Support and encourage their interest in the sciences while spending some quality family time together!
7
Sensory Exploration: Organic Farm Visit with Vegetables Tasting (All ages)
After being cooped up at home during this quarantine, awake your child's senses through this guided tour around Ground-Up Initiative's organic farm. As your child's awareness of the external world develops, sensory learning becomes increasingly beneficial in encouraging them to explore and get curious about nature and plants! Meanwhile, you will get to learn about how crops and plants grow in Singapore's climate and spend some precious family time.
8
Bug-hind the Scenes of Singapore's First Urban Insect Farm (Ages: 7+)
From nature to technology, learn about how the black soldier fly is used to transform food waste into valuable biomaterials that are used for multiple functions - pharmaceuticals, semiconductors, high immunity pet feeds and organic plant fertilisers. Increase your child's exposure to science and technology through understanding how these insects are used to develop cutting-edge technology and how these insect farms are transforming the agricultural scene in Singapore! Children under the age of 10 must be accompanied by an adult.
9
Going with the Tide - How do Local Fish Farms adopt Technology? (Age: All Ages)
The development of this Little Red Dot has placed great pressure on Singapore's local agriculture. But! Learn how the fish farming industry has adopted technology to stay relevant and competitive, in ensuring sustainability and food security. Expand your child's horizons in Singapore's '30 by 30' goal to produce 30% of the nation's nutritional needs locally by 2030. Through learning how industries stay relevant, this exposes them to the current technologies while encouraging an open-mind through changes.
Browse Trips In This Story