Top 10 Best Nature Villas with Pools near Kuala Lumpur
Top 10 Best Nature Villas with Pools near Kuala Lumpur
Refresh and rejuvenate deep in nature, and take a relaxing dip in the pool just outside your villa!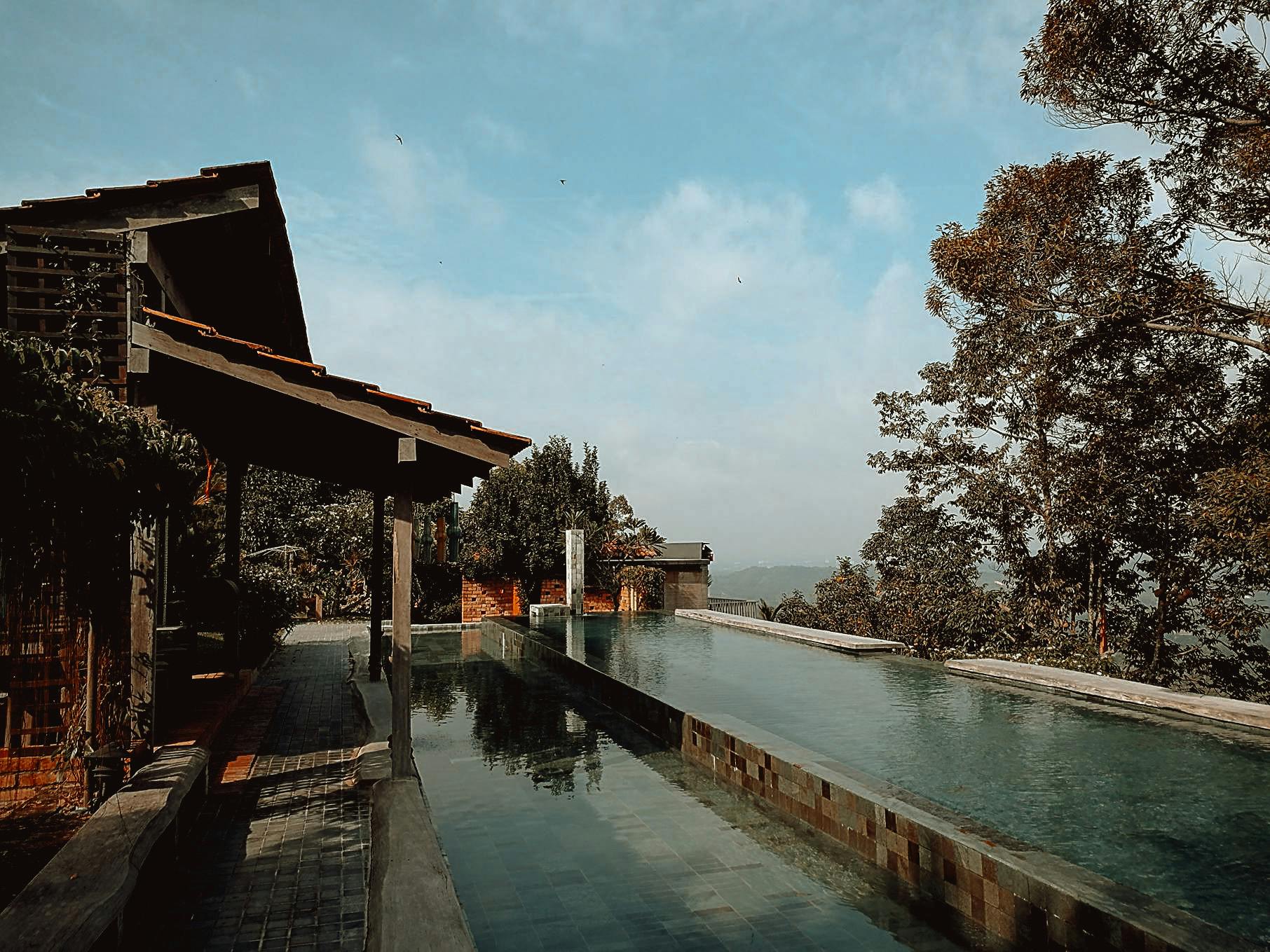 We've handpicked our favourite private villas with swimming pool, just a stone's throw away from Kuala Lumpur! Be spoilt for choice and treat yourself to a relaxing getaway! These villas are sorted according to each villa's capacity!
1
For couples looking for a simple forest getaway
At Awanmulan, you can be sure to find the perfect escape from hectic urban life. Whether you choose to relax on a hammock on your private balcony or take a soothing swim in the infinity pool against the majestic view of the Berembun Forest, you can be sure to be able to spend some quality downtime with your partner at Awanmulan. Each room also comes with a private kitchen that is fully equipped, so you won't even have to step out!
2
For couples seeking a luxurious romantic getaway
Embun Luxury Villas is one of the few villas that come with its own private pool for couples. Experience ultimate luxury and comfort in the spacious and modern villa. Each villa comes with their own private pool, a flat-screen tv, private bathroom, free breakfast, and a patio overlooking stunning views! You may also choose to relieve your stress through various activities such as ATV-riding or spa packages at an additional cost.
3
For a family retreat away from the heat
Get ready for a relaxing weekend at this massive villa tucked quietly away in one of Malaysia's oldest tropical jungles. Puncak Rimba is the perfect choice for any family and is suitable for all ages - take a dip (and an instagram photo!) in the infinity pool overlooking the lush tropical views, watch the mesmerising sunset at the pavilion, play some ball games on the huge lawn or have a relaxing read by the balcony. The best part? Cooler climates, meaning less sweating!
4
For friends looking for a beach getaway
If you love the smell and sounds of the sea, Laman Villa is the perfect choice for you! Situated just beside the sea, this 3-bedroom villa comes with many thoughtful modern touches - slick alfresco living spaces, full-length glass doors, an infinity pool, and deck chairs for you to lounge and suntan on! Choose this if you have always envied the houses they showed on drama and snap an aesthetic Instagram photo to make your friends jealous!
5
For those looking for a stylish glasshouse villa
Have an otherworldly experience of tranquility at PulaiThree, a stylish villa tucked in a rainforest on a private hill. Awaken to panoramic views of emerald green mountains through the full-length windows around the villa. Get closer to nature in your private balcony, or take a dip in the infinity pool facing the rainforest. Designed with an open-shed concept, this is definitely a must-visit place to have a relaxing time with your loved ones!
6
For pet owners who want to get away with their little friends
No more teary goodbyes with your pets as you leave for your getaway! Bring your furry friends along with you to Plassid Villa and spend an unforgettable weekend together. Recharge yourself with a relaxing dip in the private outdoor jacuzzi as your little friends have a nice run around the open spaces and let the peacefulness of nature invigorate you!
7
For large groups of varying ages looking for fun and games
Boasting a glasshouse and amazing facilities, this is the house you will always dream of living in! Challenge your friends in the in-house arcade room, enjoy breathtaking views from the glasshouse or chill at the swing that hangs near the edge of the villa, overlooking Bukit Takun. This 3-storey 4-bedroom villa has everything that you need for the perfect relaxing getaway to spend with friends and family!
8
For families looking for a rustic and spacious farm stay
The Bluehouse offers you the ultimate country experience — the chance to meet adorable goats, a magnificent orchard, and even a river for those who enjoy fishing! The beautiful cottage hideout has an open concept with plenty of space, able to house up to 18 of your loved ones. The swimming pool and grassy badminton area ensures that you can stay entertained even within the accommodation itself! You'll definitely experience the best of country life here!
9
For durian lovers looking for a modern spacious stay
Brickhouse Bukit Tinggi is a durian lover's dream fulfilled — in close proximity to a beautiful durian orchard, coupled with spectacular views and warm breeze. Hidden comfortably in the mountains, this 8-bedroom villa houses up to 20 people, and includes a brand new swimming pool, charcoal and gas BBQ grills, and all the living essentials. Rest assured it'll be a comfortable and relaxing weekend away from the city!
10
For party lovers to belt their lungs out and watch an outdoor movie
Finally, a place for your large group of friends to go on a getaway together! D-Pine Villa's 5 bedrooms can comfortably accommodate up to 30 people and is equipped with the coolest amenities you never knew you needed. Belt your lungs out in the karaoke room, chill on a giant float in the pool and have a movie night by the poolside! With the numerous exciting facilities available, you're bound to be the coolest and most charming party host around!
Browse Trips In This Story