The Best Villas Near Kuala Lumpur for More Than 20 People
The Best Villas Near Kuala Lumpur for More Than 20 People
Travelling in a big group? No more scrambling to find large private villas with this easy consolidated list arranged from smallest to largest capacity!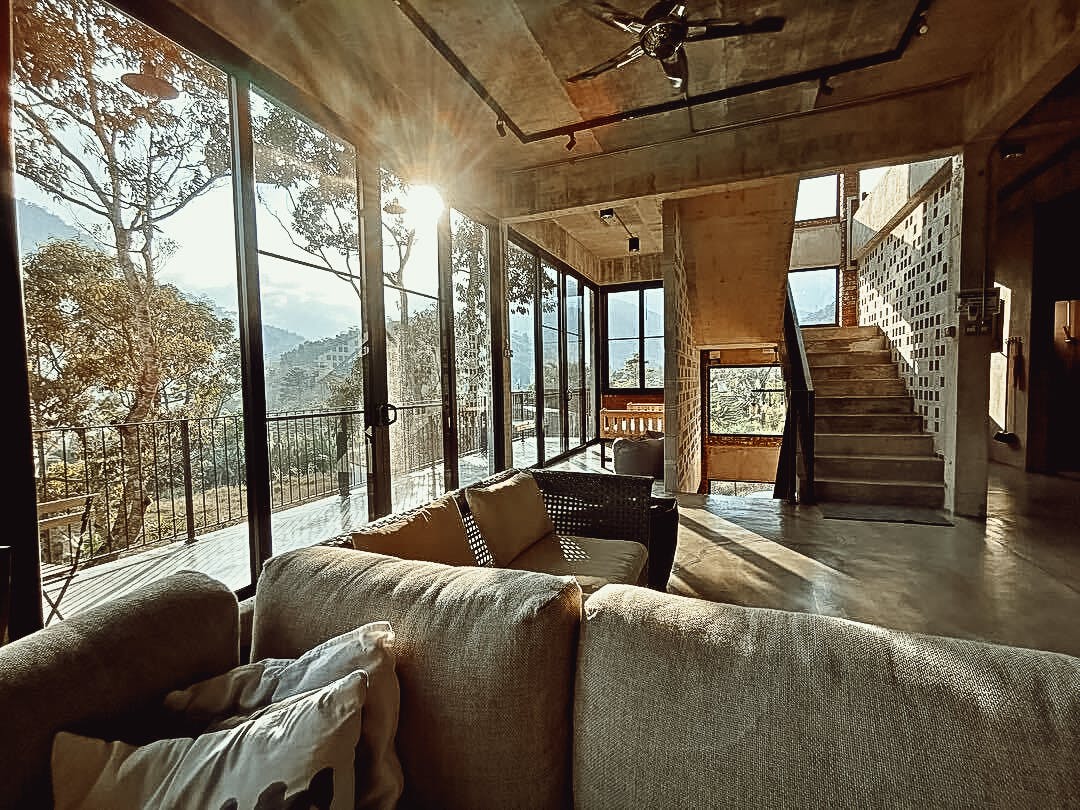 Here are some of the biggest and most aesthetic villas a short drive from Kuala Lumpur that can fit 20 people and above, perfect for corporate retreats, family reunions, or a get-together with your best friends! This villas are arranged from smallest to largest capacity!
1
Eco-Villa (8BR) Near a Durian Orchard in Bukit TInggi For 20 Pax
Hidden away in the mountains overlooking a durian orchard, Brickhouse is the perfect choice not only for a big group of durian lovers but also for those who love an industrial open-concept villa. Lounge in the living area while looking out at the magnificent views through the full-length glass doors. Embark on your Masterchef journey and whip up a party feast in the fully equipped kitchen with a large kitchen island! You can also enjoy a hearty steamboat and BBQ on the long oak dining tables! There's also a new swimming pool that was just built in October 2020 so you can enjoy a dip with your loved ones!
2
5BR Countryside Bungalow in Fraser's Hill For 20 Pax
Enjoy a luxurious countryside experience at Green Acres Fraser Hills with your group of friends! Experience picking fresh strawberries from their strawberry garden, make friends with retired horses in their paddock, or have a delicious outdoor BBQ experience as you immerse yourself in the beauty of the forest (there's also a well-equipped kitchen for those who prefer to cook). One of our favourite parts of Green Acres is the night sky full of stars now that you are far from the light pollution - it might get a little chilly so do prepare a jacket!
3
6BR Classic Brick Villa with Skywalk in Bukit Tinggi for 24 Pax
RedHouse GardenStay is an exceptional 6-bedroom brick villa amongst the lush mountains and cloud sea views. It comes with numerous amenities to provide you with a quality R&R getaway - a BBQ pit, an enchanting skywalk that you can dine on, several outdoor communal areas to have heart-to-heart talk with your colleagues, and an outdoor cinema set up for you to watch some films under the star (bring your own laptop)! Besides, there's also a buffet breakfast provided for each night of stay, so you can start the day right and refreshed!
4
Rainforest Container Villa (5BR) in Templer Park For 30 Pax
Fret no more, we have found the perfect corporate retreat lodging for you at Templer Park Rainforest Retreat! Enjoy a unique staycation that opens up to a 360° view of the Kanching Rainforest Reserve! Tucked quietly in a rainforest, this villa comes with the most relaxing facilities to let you have a restful stay amidst nature. Take a dip in the infinity pool, relax your body in the sauna and jacuzzi or have an active time bouncing on the trampoline! For company retreats, also make use of the many open communal areas here as well as the meeting room that encourages interactions and bonding. The large and spacious rooms have many bunk beds so it'll be easy to split into teams! End off the night with an amazing BBQ (just bring your own ingredients!)
5
7BR Luxurious Glass House Villa in Rawang For 32 Pax
Upgrade from your usual chalet and have a blast at D'mansion PP, a private 2-story bungalow just 45 minutes from Kuala Lumpur! A luxurious mansion designed with full-length windows for you to enjoy the scenery or stargaze at night, you will definitely be the next talk of the town. Chill on the patio with a poolside BBQ, take a float in the large swimming pool or go all out and have fun in the entertainment hall with your friends, singing your lungs out, trying your luck out at mahjong or play some pool at the pool table! You can definitely expect to be boasting about enjoying the best outing ever after this stay!
6
4BR Jungle Styled Modern Villa in Templer Park For 32 Pax
Decked with wooden decor, green hues and a large dinosaur statue, The Jungle Rainforest Retreat is the perfect staycation pick for groups of families with children. Have a nice poolside BBQ, sun tan on the deck chairs or have a simple relaxing float! This pool villa also comes with an indoor gaming area where you can belt your lungs out, play some pool or darts. Regardless of your age, there's always something for you to do here and it's one of our top picks for a large family gathering!
7
Fancy 4-Story Pool Bungalow (5BR) in Genting Highlands for 40 Pax
Ever wondered what it was like living in the large bungalows you see on dramas? Make this dream a reality at the Bird of Paradise Villa! This villa is decked with the fanciest modern facilities - think outdoor jacuzzi, an infinity pool with glorious views, full-length windows to let the morning sun through, an open-air balcony with sofas to lounge in, and many more! You can even spend the night singing your hearts out or playing mahjong through the night. This villa is so spacious that even with a big group of 40, you can still find your own personal space!