10 Best Adventurous Getaways from Kuala Lumpur
10 Best Adventurous Getaways from Kuala Lumpur
Take a short break away from the city with adrenaline-pumping activities and amazing nature sights!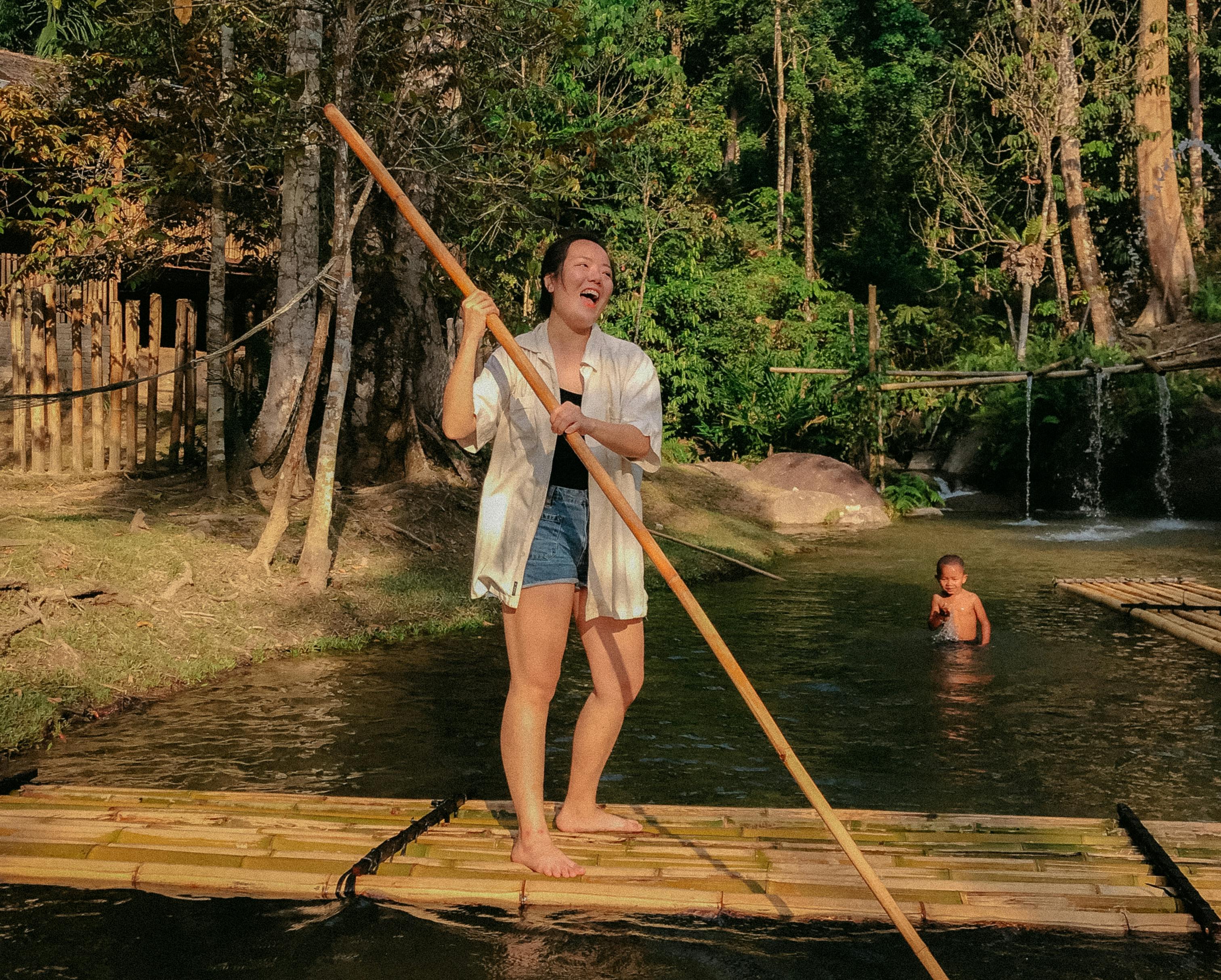 Never been the kind to enjoy a weekend just staying indoors and lazing around in bed? No worries! Here are the 10 best options that include both a comfortable stay as well as exciting activities to keep you active and moving! Find your perfect getaway in Gopeng, Selangor, Bentong, or even Cameron Highlands and Johor! All options are sorted according to distance from Kuala Lumpur.
1
For a vintage glamping experience with transport provided
Begin your adventure with a pick up by a stylish campervan that will bring you on a journey away from the city into a hidden campsite. Here at Shi'er Glamping, you can experience a unique sleep in tents by the river! Choose to visit a hot spring, go fishing or take a short hike up to Broga Hill for some stunning views. To wrap it up and provide you with a complete vintage glamping experience, the host will also pamper you with all meals fully prepared and a cozy campfire at night!
2
For amazing photographs and sunsets near Sky Mirror Lake
Just a stone's throw away from the famed sky mirror lake is Janggut Rest House, your one stop getaway for the most breathtaking adventure. Pack your camera gear and snap some unique Instagram worthy photos at the lake, or hop on the free boat trip offered to witness a spectacular sunset in the middle of the ocean - you're bound to be left speechless and in awe of the beauty of nature! A bonus for the seafood lovers: experience fishing from the ocean and harvesting oysters straight from the rocks!
3
For a perfect adventurous corporate retreat in Janda Baik
Take a break from being cooped up in the office and embark on an exciting corporate retreat! Housing up to 40 pax, Anani Villa is the perfect option for a team focused getaway. Explore the clear streams and exhilarating waterfalls nearby, experience farming or engage in the innovative team building activities and programmes that Anani Villa offers for an adventurous and restful time away from work! What more, enjoy a BBQ feast after a long day of activities - the perfect way to end off your corporate retreat!
4
For an organic eco-retreat experience in Bentong
At Tanah Aina Fahad, learn interesting facts about Mother Nature while enjoying local organic delicacies (all meals provided!). You can also join the complimentary guided jungle trek and explore diverse beautiful plants, native wildflowers with exotic scents, lots of multi-hued dragonflies, butterflies, and other insects. If you finish your trek early, head back and challenge your friends to a life-size board game (imagine being your own chess piece)!
5
For a 2D1N Gopeng package with stay and activities
Enjoy a thrilling stay at Hijau @ Gopeng with the numerous high adrenaline activities they offer! Choose between a hair-raising abseiling experience and a mind-numbing white water rafting activity - abseil down natural rocks, letting the cool water rush past your skin, or have an exhilarating raft against the large rapids before paddling through the lush and serene rain-forest! Free meals are also provided to help you regain your energy before ending the day.
6
For a glamping experience with a live fire show and free bicycles in Gopeng
Psst, glamping fans, this is a real treat for you! Stay in a beautifully decorated bell tent and enjoy the free bike rental services at Gopeng Glamping Park. Cycle to the nearby Malay villages and ancient tin mining town. Your nights will also be jam-packed with activities as you enjoy delicious Malay food, fresh brick oven pizza, a smoking BBQ dinner, and a live fire show and band if you're here over the weekends!
7
For adrenaline junkies looking for water activities in Gopeng
If you love the feeling of your heart pumping and your adrenaline running high, Adeline Villa & Rest House is the perfect option for you. Choose between a nerve-wracking abseil down a cascading waterfall or a speedy hurl down the river in a blow-up rubber boat, acting like you're a game character dodging whirlpools, hitting rocks, and falling down waterfalls! All meals are also provided during your stay to help you recharge your energy before engaging in the next activity of your choice.
8
For a traditional immersive farmstay with the Orang Asli
If you ever wanted to learn more about the indigenous people of Malaysia, this is the best pick for you! Spend your getaway with the local Orang Asli tribe and experience their way of life. Embark on a trek in the neighbouring jungle and learn to hunt with traditional blowpipes and traps. You can also try rafting through the natural pool and taste the flavours of an original home-cooked native meal!
9
For a 3D2N rustic farm experience with an included Rafflesia trek
Realise your farming dreams at Moonriver Lodge, a cosy farm stay nestled in the lush mountains of Cameron Highlands. This option comes with an exciting half-day trek into the nearby Lojing Forest to spot the renowned Rafflesia flower! You will also get to go on a farm tour by the host to participate in the day-to-day farming activities and enjoy freshly harvested organic vegetables.
10
For a good balance of excitement and leisure in Johor
Looking for a balance between thrilling activities and relaxing ones? KOREF Desaru Leisure Farm is the best pick for you! Engage in exhilarating activities that get your heart pumping like bamboo rafting, kayaking, flying fox and more, or choose to learn about the rural life and join farming activities - feed the livestock, harvest organic fruits and get your hands on planting rice terraces!